Benjamin Wolf
Musical Director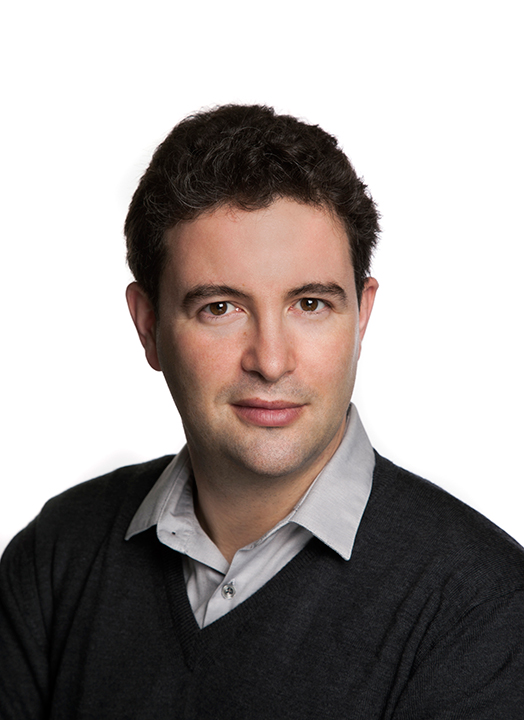 Benjamin Wolf works as a conductor, pianist, composer, singer and academic. He is Musical Director of the Royal Free Music Society, the Zemel Choir, the Wallace Ensemble and Belsize Square Synagogue. In addition he is a regular conductor of the Quorum chamber choir. Performances with the Zemel Choir have included appearances at the new European Jewish Choral Festivals (created by the choir in 2012), Holocaust memorial services for the Mayor of London, concerts at the South Bank and St John's Smith Square, broadcasts for the BBC's Songs of Praise and Newsnight, and tours to Europe, Israel and the USA. Activities with the Wallace Ensemble have included performances at the Queen Elizabeth Hall and Purcell Room, while the professional choir of Belsize Square Synagogue has been featured on BBC radio and television (most recently in February 2015). Benjamin has also been involved in organising and conducting two major interfaith services at Westminster Abbey (featuring the Zemel and Belsize choirs): the 'Service of Solemn Remembrance and Hope on the 75th Anniversary of Kristallnacht' (2014) and a special service commemorating the liberation of Auschwitz-Birkenau (2015). Both the Zemel and Belsize choirs have also performed at the International Louis Lewandowski Festival in Berlin. Performances with the Royal Free have included large-scale oratorios such as Mendelssohn's Elijah and a tour to Genoa in spring 2015 (to which they will return in May 2016).
As composer, he has written music for the concert hall and the stage, including works using the texts and modes of Ancient Greek, a piano concerto and a cello concerto commissioned for the 70th anniversary of Belsize Square synagogue. He has written a number of pieces for the Zemel Choir, created new instrumental works for the Chichester Festival in 2013 and 2014, and performed a revised version of his piano concerto in April 2015. As pianist, he works as both accompanist and solo recitalist, while his singing is primarily focussed on performances with his own Jewish barbershop quartet, bOYbershop, for which he has written a number of arrangements and original compositions, including comic songs The Only Jewish Cowgirl and Fifty Shades of Hay. This quartet has recently performed at the Chichester Festival and the Sacrées Journées de Strasbourg (November 2015) and released a new album entitled Bendigamos, which includes many of his arrangements.
Following the award of a PhD in 2010, he worked as a visiting lecturer at Royal Holloway and Senior Associate Teacher at Bristol University. In 2011 he was appointed as Lecturer in Music at Regent's University, London, where he teaches academic courses and runs the choirs of the Regent's School of Drama, Film and Media. He has given conference papers in the UK and America, and was on the organising team for a conference at the IMR in January 2013 (focussing on music in twentieth-century Britain). He has also worked as a researcher on a Royal Holloway project investigating the use of music to accompany silent films.
Franklyn Gellnick
Assistant Musical Director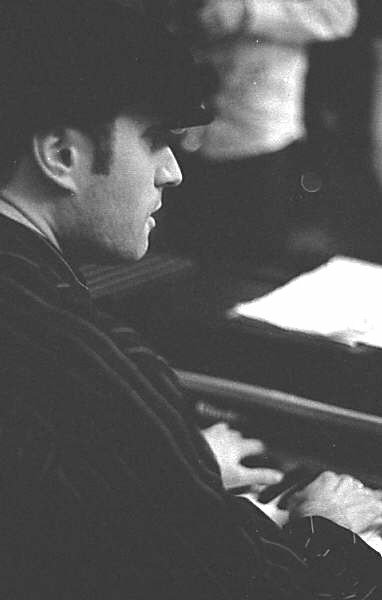 Franklyn graduated in 1991 with First Class Honours in Music from the University of Kent at Canterbury.
Whilst teaching undergraduates at Christ Church College, Canterbury, and playing the piano in a jazz bar at weekends, he conducted doctoral research under the supervision of the celebrated Cambridge musicologist Dr Mary Berry CBE. He gained his PhD in 1998 with a thesis that challenged the theory-dominated view of the tritone in Gregorian Chant, resulting in revisions to 'Tritone' and 'Cistercian Monks' in The New Grove Dictionary of Music and Musicians.
In 1999 Franklyn was appointed examiner to the Associated Board of the Royal Schools of Music. For eighteen years he served on the jazz and classical panels, and remains a theory examiner. He worked as a syllabus consultant and conference presenter, and in 2010 was selected to train examiners. In addition to UK examining, he undertook numerous overseas tours of Hong Kong (as team leader), Singapore, Malaysia, Australia, New Zealand and Cyprus. Among his publications are Moody Prawn Blues, for Grade 3 Piano, and an arrangement of Choson Kale Mazel Tov, for Grade 4 Clarinet. He has also adjudicated at several school and county music festivals in the UK, and in New Zealand.
Since the age of fifteen, Franklyn has accompanied synagogue services and directed choirs - principally at Finchley Progressive and Hendon Reform - and, more recently, has played at various churches and crematoria across London. In 2015 he played the organ in the film adaptation of Stephen Fry's The Hippopotamus.
He has also been engaged as a bass player, with stints at the Wimbledon Theatre, the occasional recording session, and several years in a function band.
To date, Franklyn has accompanied Zemel on tours to Israel, Russia, Germany, Ukraine and Italy.
Augustina Kapoti
ASSISTANT CONDUCTOR AND RESEARCH FELLOW 2021-2022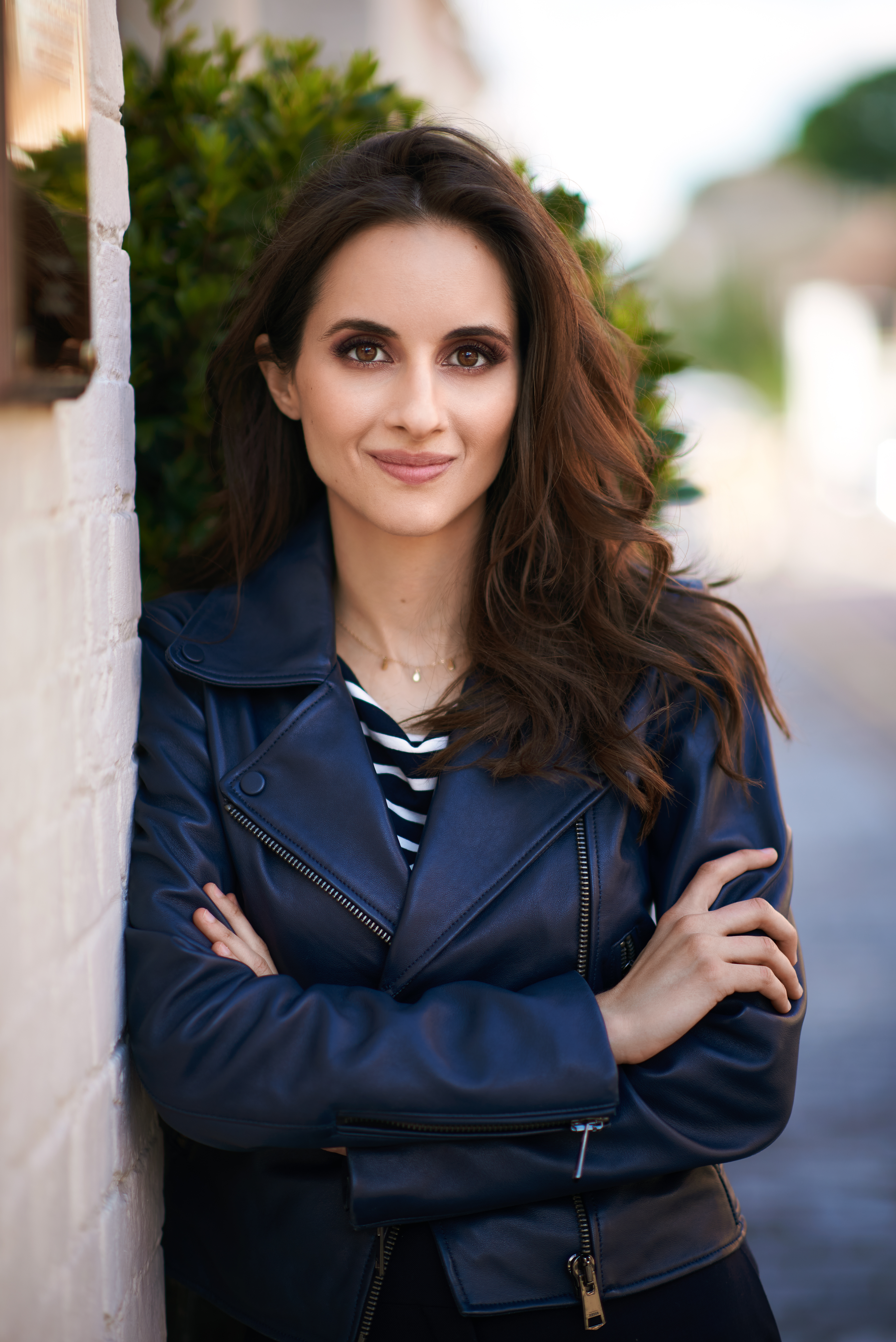 Augustina Kapoti is a talented young London-based freelance conductor who has worked with a range of ensembles, orchestras and choirs in New York, Boston, Birmingham, London, Graz and Athens.
Whilst in New York, 2014-2017, she assisted Jeffrey Milarsky with his projects. In December 2018, she was engaged by the London Symphony Chorus to assist Simon Halsey CBE for the UK premiere of Public Domain by David Lang at London's Barbican Centre. May 2020 saw Kapoti's appointment as Assistant Conductor of St Albans Choral Society, where she will work together with the Music Director, respected English conductor George Vass. Kapoti is the first Assistant Conductor to have been appointed in the organisation's 75 year history.
Since September 2020, Kapoti is also the first to hold the position of Assistant Conductor of the Zemel Choir, the UK's leading Jewish mixed-voice choir, having served the organisation as Conducting Fellow during 2019-20. In addition to her conducting responsibilities she devised and organised a 65th Anniversary Gala inviting Steven Isserlis CBE as guest of honour and Dr Michael Beckerman, Chair of the Department of Music at New York University.
In December 2019 she was invited by conductor Dr Benjamin Wolf to share conducting responsibilities for the recording of his oratorio Armistice for choir, soloists, narrator and chamber orchestra.
In August 2020, she was invited to be assistant conductor to George Vass for a commercial recording of contemporary orchestral works by the renowned Presteigne Festival Orchestra. Kapoti has also been invited by acclaimed conductors Marin Alsop, Jukka-Pekka Saraste, Sian Edwards and Alice Farnham to be part of orchestral conducting masterclasses organised variously by London's Royal Academy of Music, Southbank Centre and Royal Philharmonic Society.
Kapoti has been awarded two accolades: At the Conductors Institute at Bard College, New York she was chosen from 50 participants to conduct at their final concert. She was also awarded a special commendation at the International Orchestral Conducting Masterclass Competition with Achim Holub in Graz, Austria. As a chorister, she sang with the prestigious CBSO Chorus and has participated in many performances at Symphony Hall, Birmingham and the BBC Proms under conductors including Simon Halsey CBE, Sir Simon Rattle, Edward Gardner OBE, Mirga Gražinytė-Tyla. Born in Athens, Augustina Kapoti holds a Degree in Musicology from the University of Athens and a Diploma in piano performance. She studied Composition with Dr Panos Liaropoulos Professor at the University of Massachusetts Boston as well as with George Tsontakis and Joan Tower at Bard Conservatory, New York. Two of her compositions were selected for performance by the Da Capo Chamber Players in New York, notable press reviews followed. Augustina Kapoti holds a Masters Degree in Orchestral and Choral Conducting with full scholarship from Bard Conservatory of Music, New York with Harold Farberman and Dr James Bagwell and a further Masters in Choral Conducting with Simon Halsey CBE from the University of Birmingham.