Description: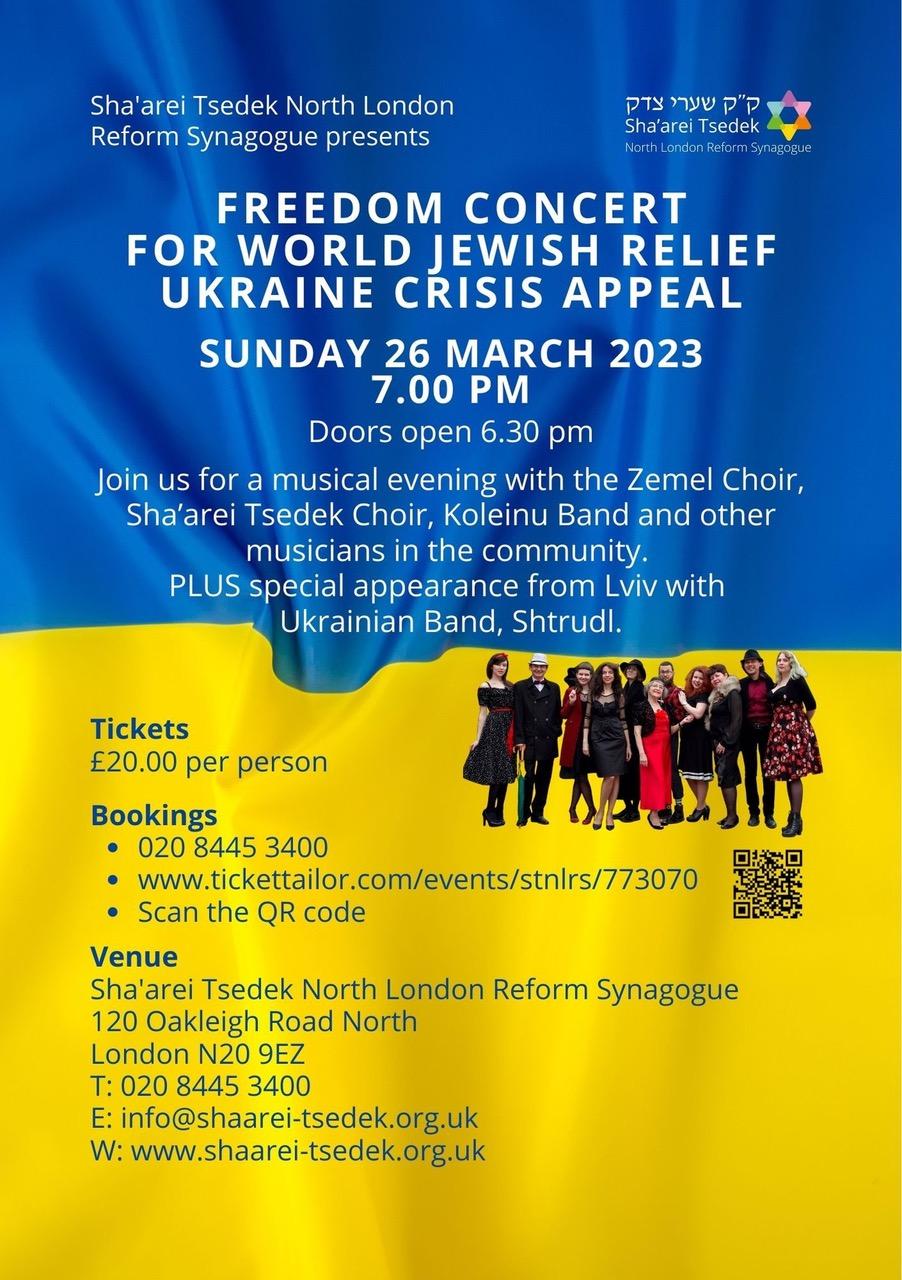 Sha'arei Tsedek North London Reform Synagogue presents
Freedom Concert in aid of World Jewish Relief Ukraine Crisis Appeal
A musical evening with the Zemel Choir, Sha'arei Tsedek Choir and other musicians in the community.
With a special appearance from Lviv with Ukrainian Band, Shtrudl.

The Zemel Choir, established in 1955, is proud of its international reputation as one of the world's finest mixed-voice Jewish choirs. Their wide-ranging repertoire embraces all the traditional Jewish cultures, Ashkenazi, Sephardi, Yiddish and Israeli. They regularly perform in major venues throughout the U.K. and overseas, and, besides singing well-known favourites, are particularly proud to present new music from contemporary composers.